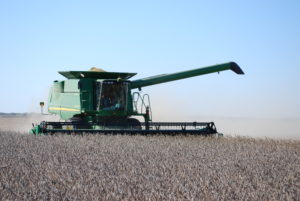 Our own Curt Bauman had the pleasure of talking to KWAT and KDLO radio's Ag director, Chuck Langner, on 28 September 2017 to give him the Beadle County harvest update…from your side of the fence. Take a listen below!
One week later (5 October), rain continued to challenge us…but Beadle county ag growers kept plugging along!
A week later (12 October), Curt provided an update on the soybean harvest, with a look ahead to the corn harvest beginning for most growers. Listen in here!
Featured Image Credit: United Soybean Board