Farmers and ranchers have lots of ways to make a difference in their communities, and we at Bauman Agency know that you all do so each day. Sometimes, though, we all get opportunities to go the extra mile to support people and organizations who need our help. As you know, it often only takes a few seconds to make a difference.
Thanks to Scott and Tammy Slepikas of Huron, we have the chance to help win $10,000 for the Center for Independence, a local non-profit that provides support and job-training for people with developmental challenges in our area, as well as a dream sports trip for local farmer! That's because Scott is a finalist in the Agriscience Corteva Power to Do More contest.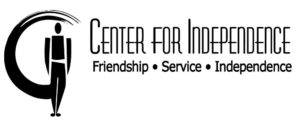 Please click here to go to the Power to Do More website, vote for Scott by clicking the vote button on the right side of the page, and then share the link below on facebook, twitter, or via email to get even more votes for Scott and the Center for Independence. The contest ends on July 8th, so please get your votes in before then! We know you can do it!
www.poweroverweeds.com/powertodomore/?m=contestant&e=190
After all, we're Bauman Agency, and we see the community from your side of the fence.
Thank you for your time!